Waves are such a fun and easy way to add some flirty bounce to your locks. We've come up with a must-see list of 21 absolutely stunning wavy bob hairstyles that will take your locks from drab and boring to full-bodied and flawless. Get ready for a wavy look that will grab everyone's attention!
Ombre Tight waves: Stylish Shoulder Length Bob Haircut
Gorgeous waves, so tight they almost look like luscious curls! Her lovely dark to light brown ombre is taken to new heights with some tight waves from front to back. An elegant 'do that's perfect for fancy nights.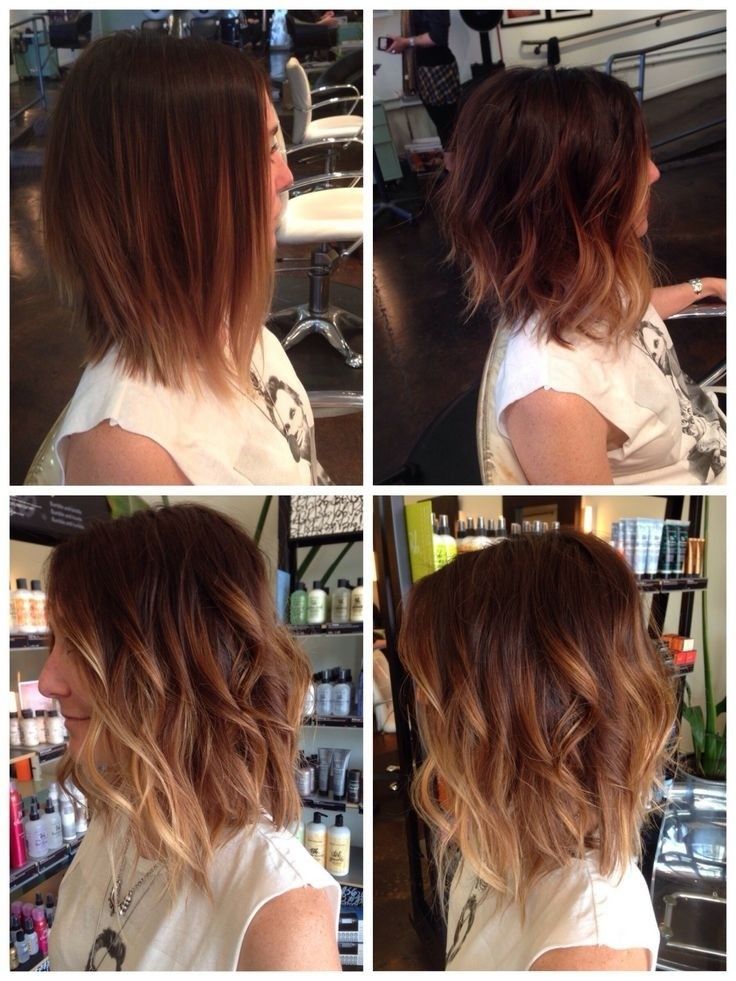 Credit
Tight Waves
Bouncy, vibrant, and youthful, her tight waves add loads of fancy volume. Tossed away from the face, she opens up her face and lets her perfect facial features shine bright.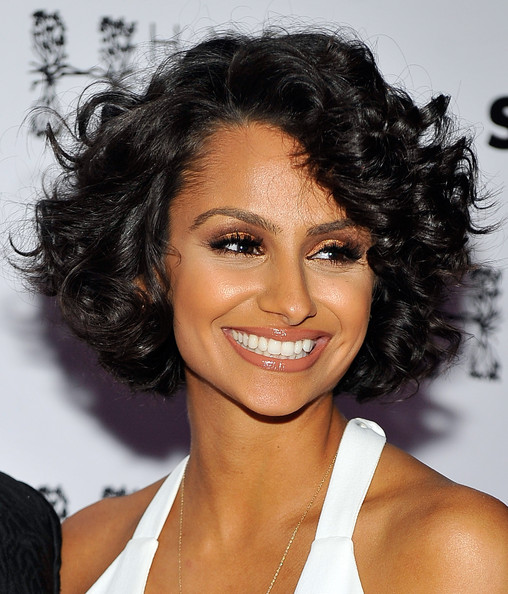 Credit
Lengthy Relaxed Waves: Medium, Layered Hairstyle
Tired of leaving your lengthy locks stick straight? Give them just a touch of beautiful body with some relaxed waves throughout. This casual look is great for students or for women who needs an easy 'do before they go about their day.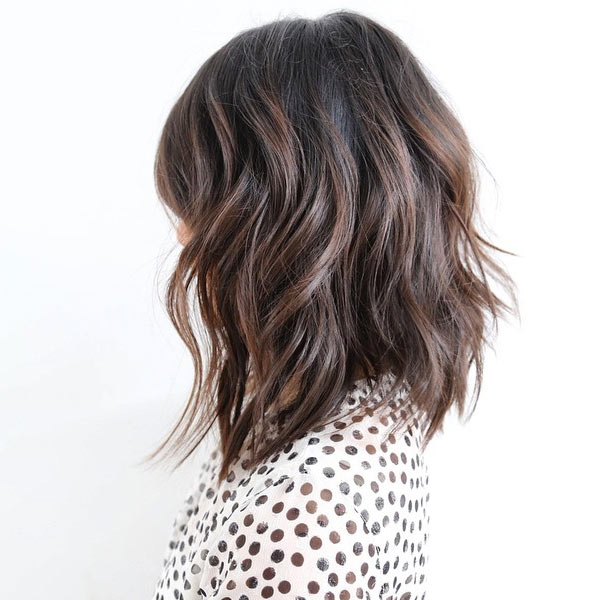 Credit
Tight Waves with Accenting Side Braid
There's SO much delightful body going on in this look; we're in love! This is an awesome hairstyle that can be worn virtually anywhere. The tight waves are bouncy and fun while the accenting side braid adds a burst of trend and femininity.
Credit
Very Relaxed Waves
On days when you don't want to leave the house with straight and narrow hair but you're short on time, consider some very relaxed waves like these. It's just enough body for some fun and playful texture without going overboard. Casual and cool!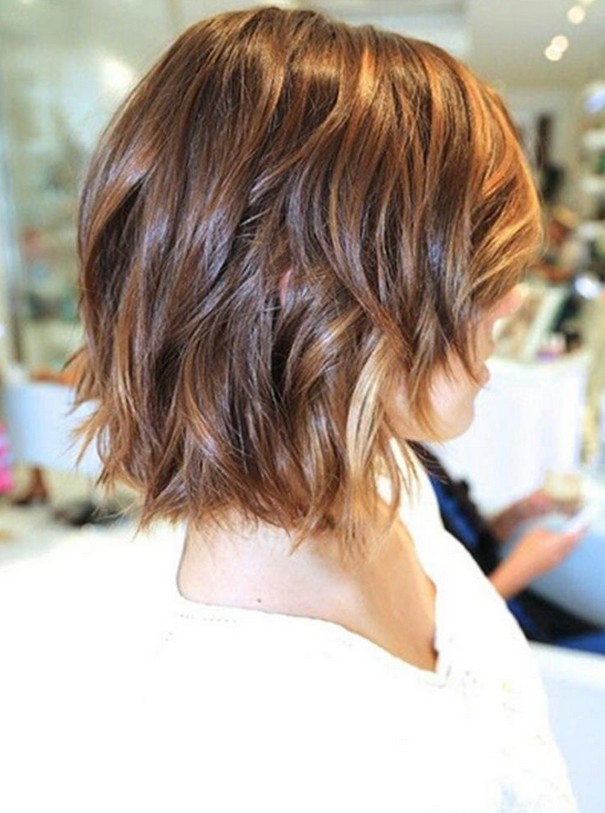 Credit
Very Voluminous Waves: Layered, Wavy Haircut
Contrasting to the aforementioned hairstyle, if you've got plenty of time and want to leave the house making a BANG, consider some highly sexy and very glamorous voluminous waves like these. Screaming with sex appeal!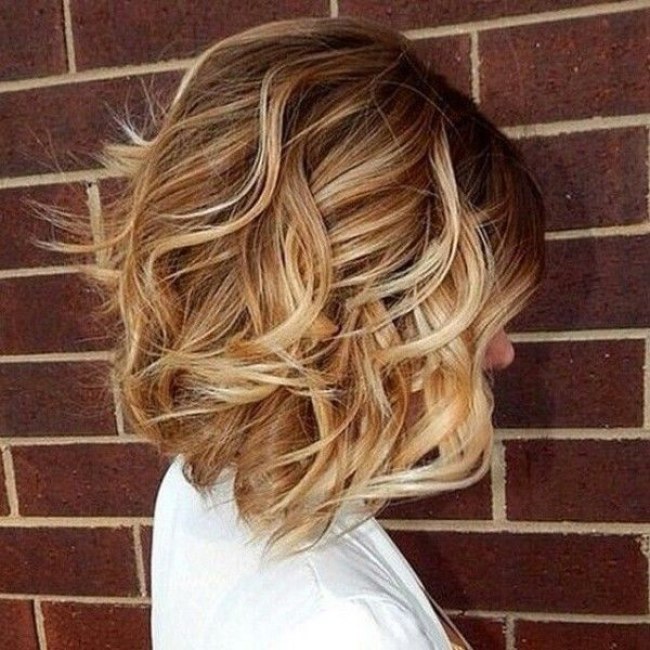 Credit
Loose Waves and Choppy Fringes
Ah, so in love with this dainty hairstyle! Featuring some flattering choppy fringes up front and some lovely loose waves on the sides and back, it's undoubtedly one of the most feminine style on this list.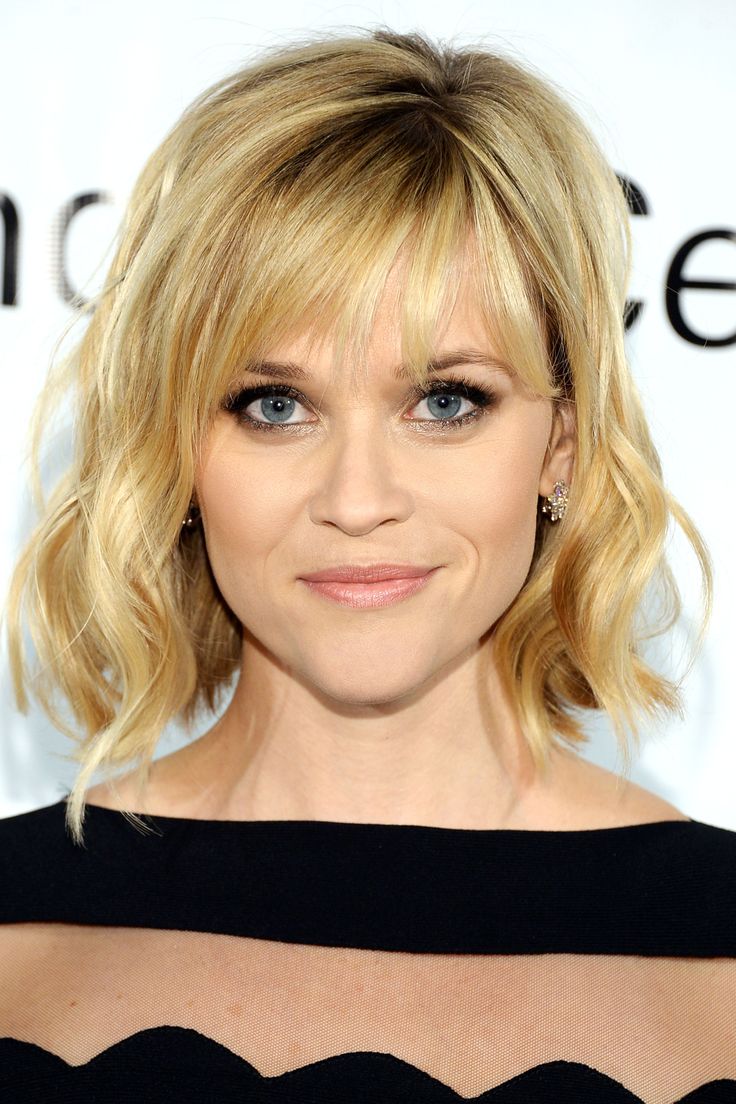 /Getty images
Side Swept Medium Waves
Such an enticing and dazzling style, suitable for the Grammy Awards! She dazzles up her hair into a charming, medium wave style that's swept to the side for a bit of sultry attitude.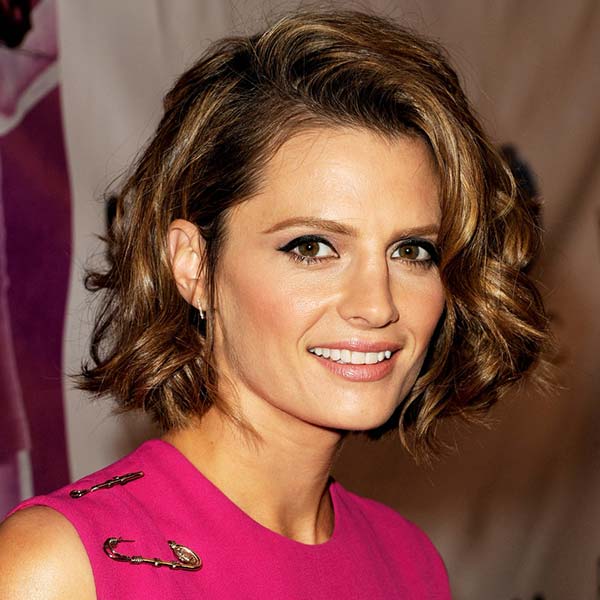 Credit
Super Voluminous Waves: Short Hairstyle for Prom
There's LOADS of volume in this sexy style! Her super voluminous waves are downright stunning, sure to steal the show wherever it goes.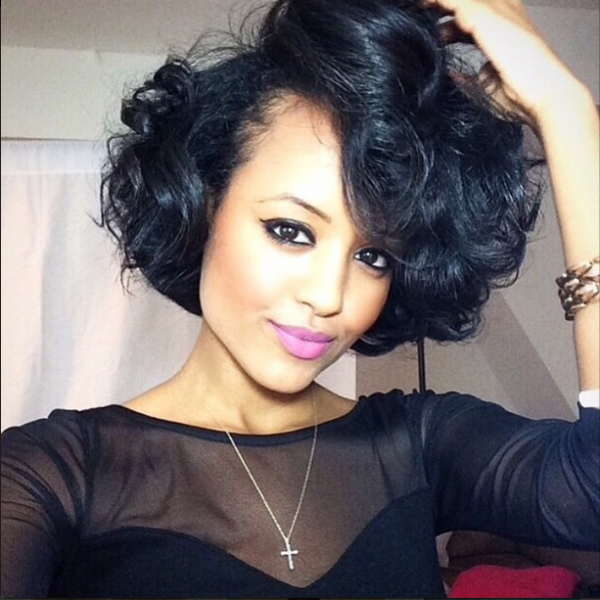 Credit
Casual Voluminous Waves
This style has that 'sexy secretary' look ALL over it. Her voluminous waves are slightly tousled and tamed for a sultry and alluring style that pairs well with some 'girl next door' clothing.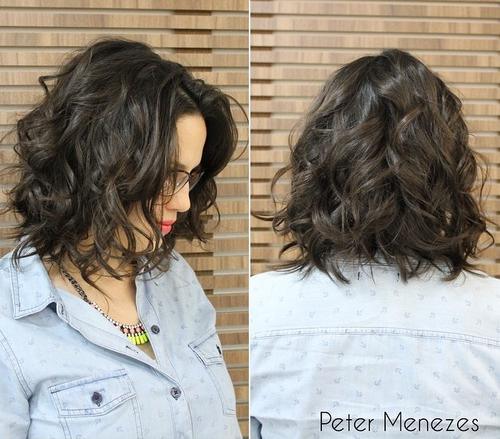 Credit
Blunt Loose Waves: Everyday Hairstyle
Chocolate brown locks are given a beautiful makeover with the use of sultry loose waves. These dazzling waves look perfect with her choice of a blunt cut just below jaw-level, and this makes a versatile style that can be for the beach or for the office party.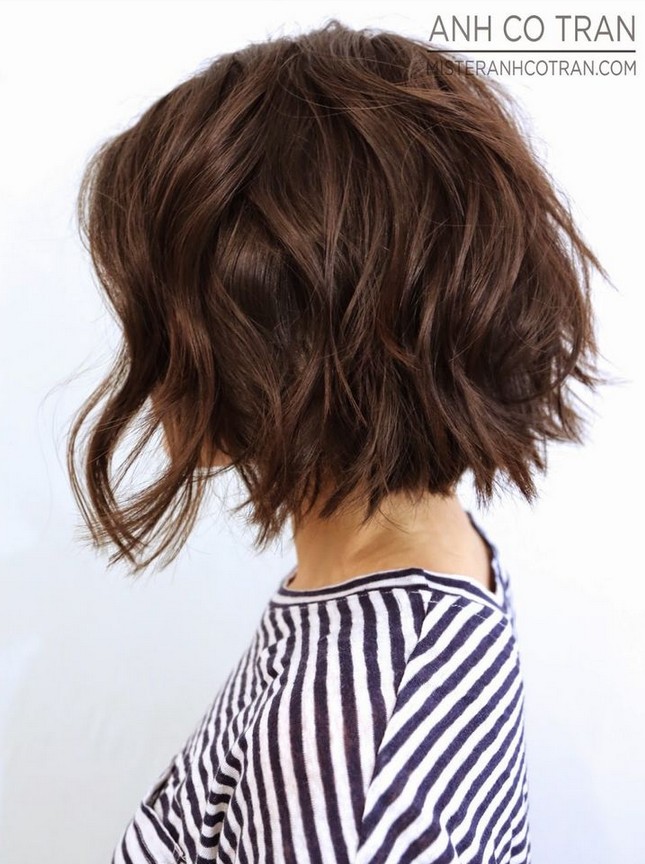 Credit
Casual Loose Ombre Waves
Ombre hair looks fabulous when paired with a wavy mane, and that's why we are in love with this style. Her gorgeous cut is lightly angled for a bit of contrast and her casual, loose waves are just perfect for an everyday look.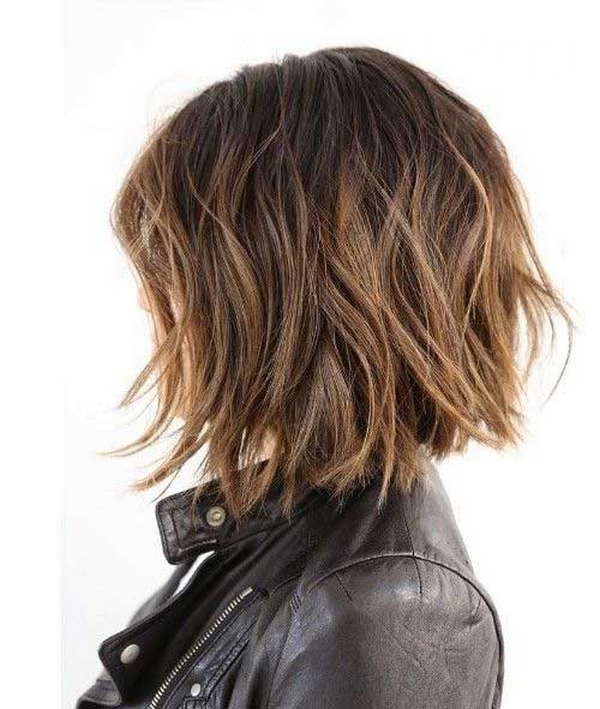 Credit
Retro Waves: Blonde Short Hairstyles with Bangs
This blast-from-the-past look certainly has that delightful 50s nature to it, creating a beautiful, feminine style that rocks. Pair this glamorous 'do with your favorite dress or retro outfit for a really shining style.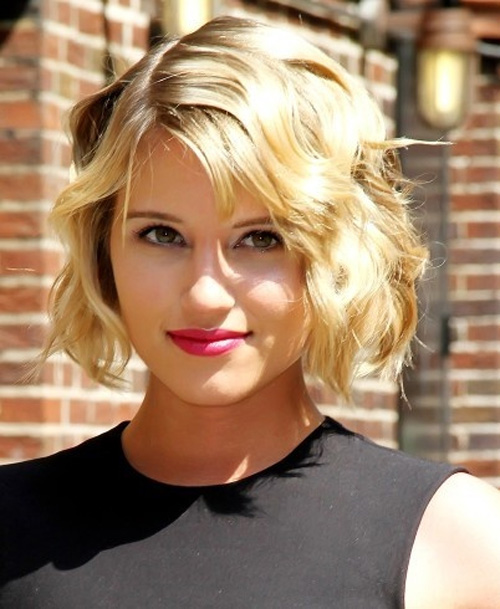 Credit
Medium Waves with Trendy Side Swept Bangs
Such a flirty and coquettish style! Her hair starts off with some trendy side swept bangs, the rest of her short bob amplified with some gorgeous medium waves. Beautiful.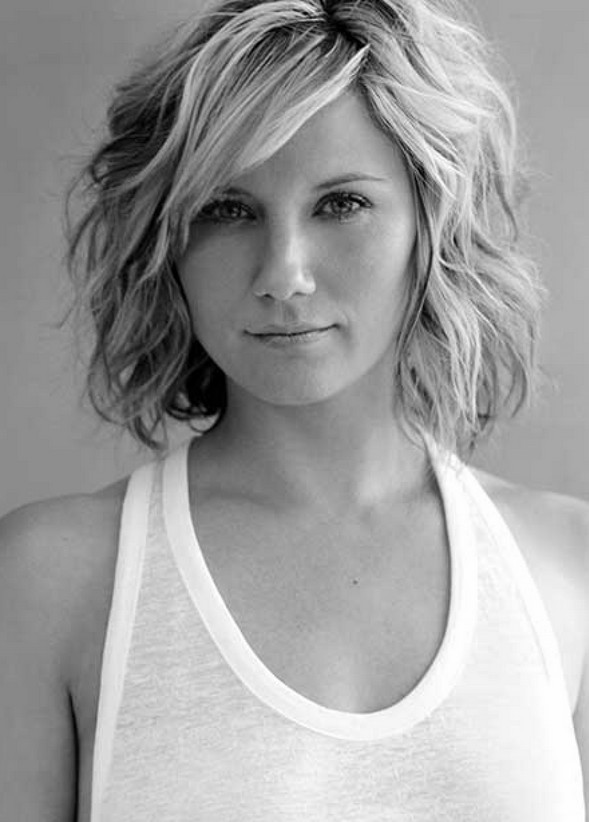 Credit
Textured Waves
Tons of layers? Give them a burst of texture and flirty bounce using tons of waves. Tousle them up a bit for some extra cute body.
Credit
Lengthy Medium Waves
These gorgeous medium waves are close to curls, giving her mane loads of divine body. This sultry and elegant 'do can easily be worn for prom, for homecoming, for a wedding– virtually anywhere where looking your best is a must.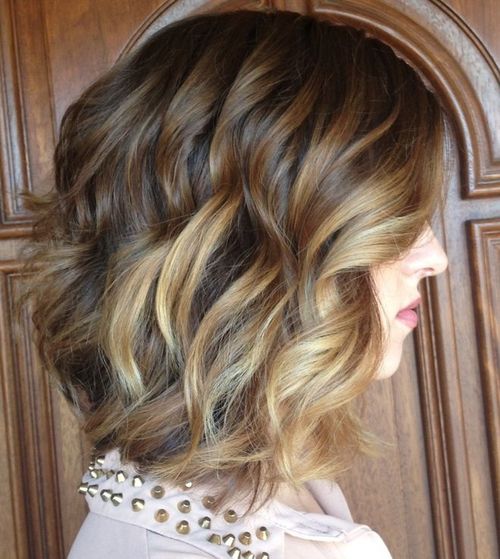 Credit
Messy Waves with Fringey Ends
The perfect look for summer, these messy waves are coy and flirty, looking like you've just stepped out of the beach. Her ends are chopped into fringey perfection, looking extra lovely with light blonde coloring and a touch of wave.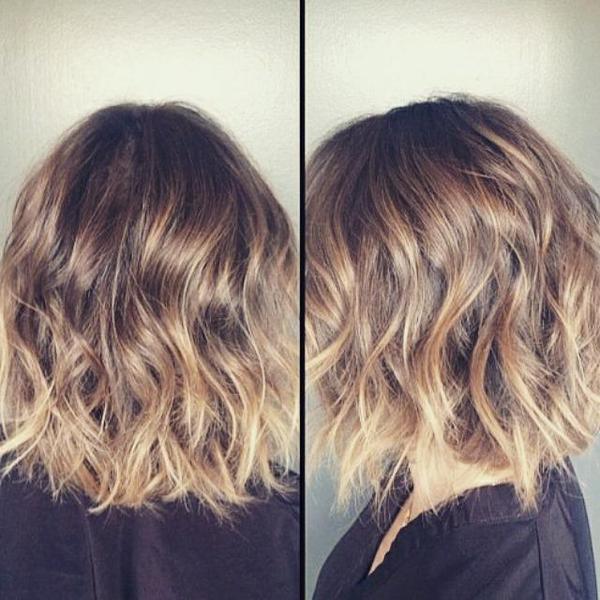 Credit
Extra Short Tousled Waves
She starts off with an extra short bob hairstyle, with a graduated style that's kept stacked and shorter in the back. Her full-bodied cut is styled up with some playful, tousled waves that are downright flirty and fun.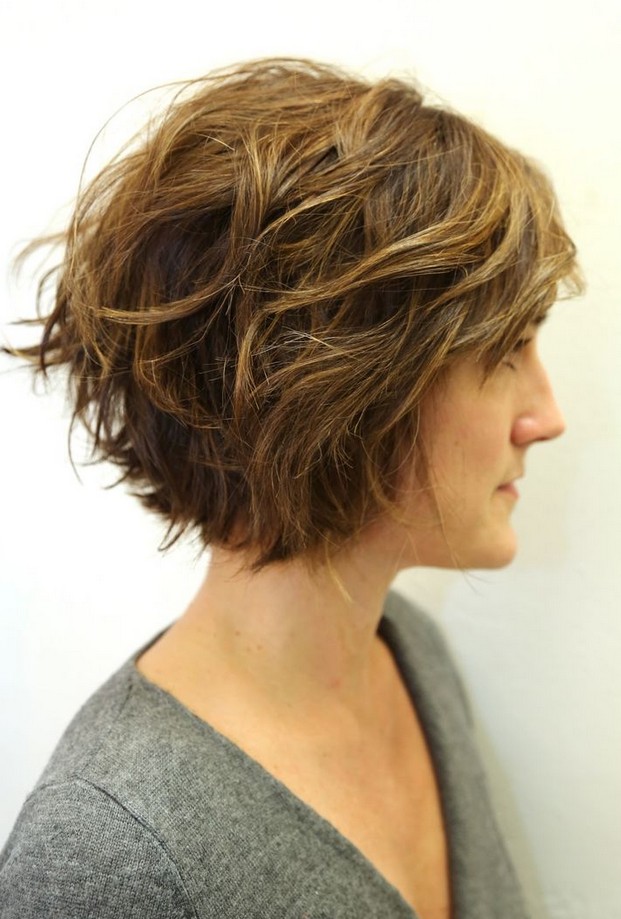 Credit
Teased Waves: Women Short Haircut Ideas
Although waves add a sultry bounce to your locks, you may be feeling like you need even MORE body! When you're craving some extra height, try teasing your mane at the crown and the sides for a fuller, bulkier finish.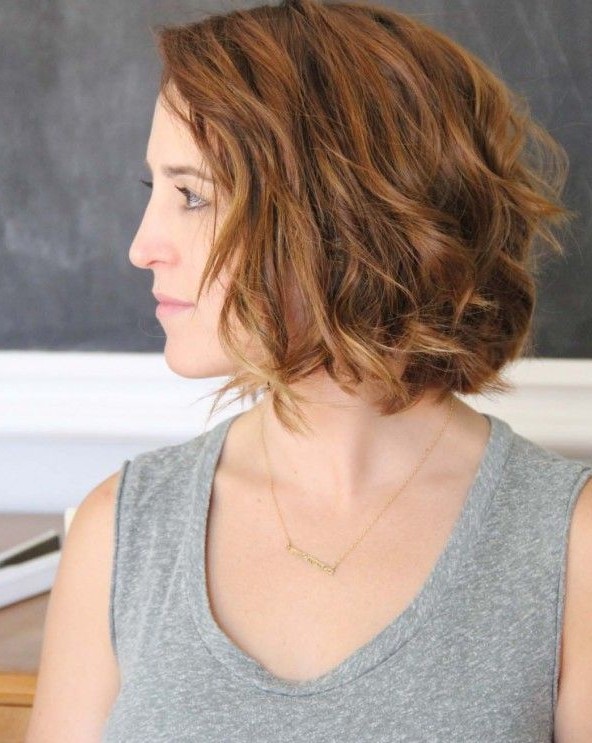 Credit
Angled Voluminous Waves
This hairstyle is downright stunning, the perfect choice for fancy occasions! She starts off with a heavily angled bob hairstyle, the front being left extra lengthy to frame the face. She finishes with some gorgeous contrasting colors throughout her mane and some ultra voluminous waves that are simply tantalizing.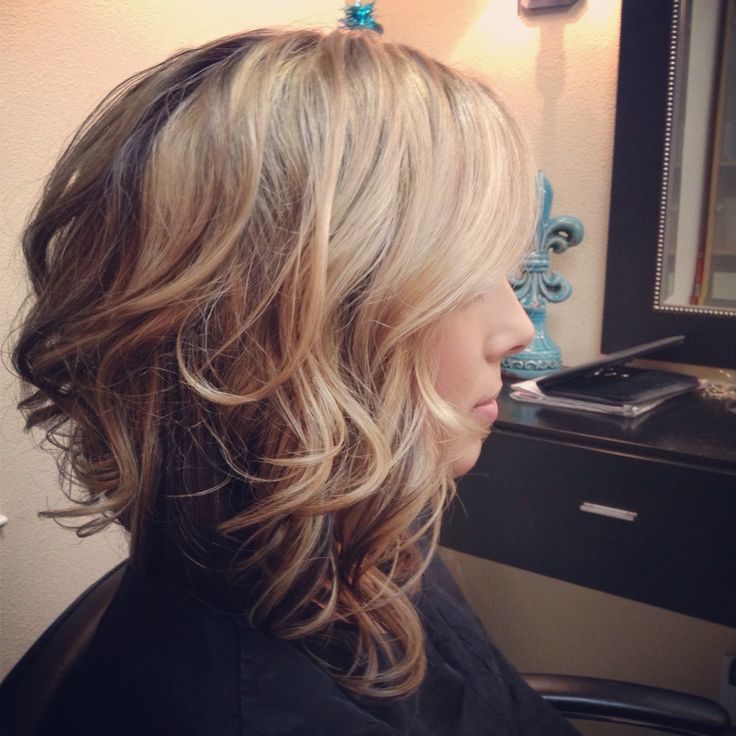 Credit
Simple, All Natural Waves
Her mane is sporting a set of simple, all natural looking waves. And while it may be subtle, it certainly looks youthful and fresh. A great look for summer!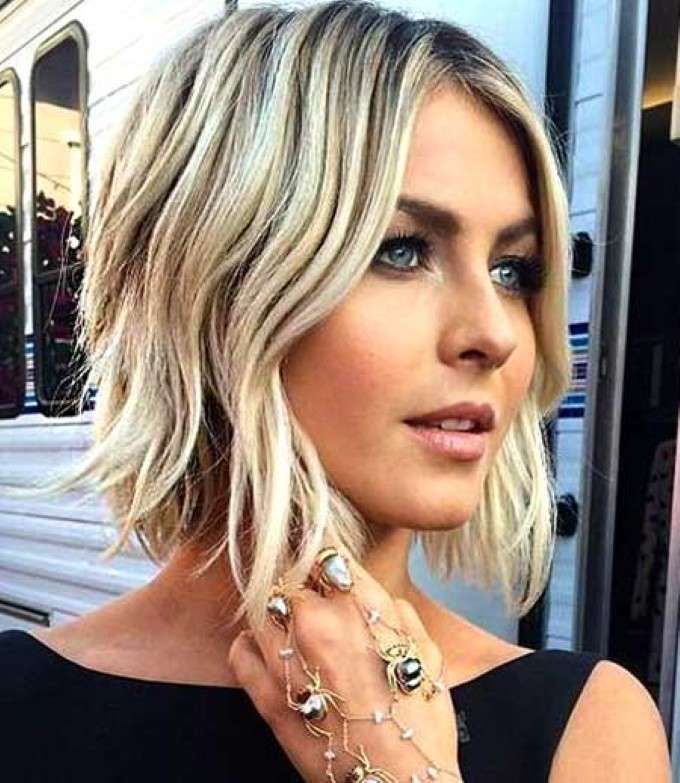 Credit
Who wouldn't adore a wavy hairstyle? So much flirty volume whether you opt for a tight wave or loose, look-at-me glamorous waves. Pophaircuts.com which one of these darling styles will you try?